Revamp
Your Lawn with


Pure Turf & Tree's




Premier Fertilizer Program
We believe in providing proper nutrients and improving soil conditions through organic means to improve a plant's health and resistance to disease. We only recommend the use of pesticides when a disease is too powerful for a plant to overcome naturally.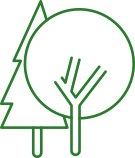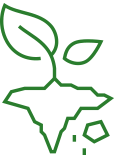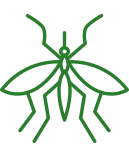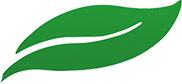 For more information on Pure Turf & Tree or to request a quote for our services, please fill out the contact form below.
We're experts at what we do.
Our team is purely comprised of arborists and horticulturalists who strictly concentrate on providing excellent lawn, tree and shrub care.
This is my first season with you guys and I'm super happy and impressed! A+++++ job, you get a gold star, all my neighbors are jealous!











—

Brian B

( Washington )
This is a very professional organization that provides a variety of great services to keep your outdoor spaces looking their best. They have excellent, prompt communication and experienced technicians that can easily explain how their services work. Highly recommend.











—

AJ K

( Bloomfield Hills )
I switched to Pure Turf starting the 2022 season because my previous lawn company was unreliable and I could not trust they were doing the work. Pure Turf has my lawn looking great. My neighbors say I have the best looking lawn in the subdivision and they switched over to Pure Turf this year. I added tree & shrub service for 2023. Extremely satisfied with the service and the people at Pure Turf.











—

KPM

( Rochester Hills )
Thank you for taking the time to speak with me during your visits and for ALL of your helpful advice this season!











—

Kathleen O

( Bloomfield Hills )
Just wanted to say how happy I am having switched to your company. Our yard has never looked better, the guy Garret that comes to fertilize is extremely friendly, incredibly knowledgeable, and has given me tons of helpful tips. We constantly get compliments from people walking by and neighbors, which many of them will be contacting your company for a quote to switch over. Thank you again, excellent job!











—

Gabe R

( Rochester Hills )
My lawn has never looked better and I'm very happy this season! Thanks for the great work and advice!











—

David L

( Orion Charter Township )
I'm so thankful for your great service! I spent a lot of money on getting my lawn and landscape redone and couldn't be happier with the results!
Your magic green touch has made a huge difference in just this first year of coverage. Many thanks. Can't begin to express my appreciation for your work helping keep my baby looking good. If you happen to be in the area, drive by to take a look for yourself. It has never looked better!











—

Bob W

( Bloomfield Hills )
You are the best lawn and tree company I've had the pleasure of using! I tell everyone I know to use you guys! Thank you for your services!











—

Bob S

( Birmingham )
Thank you Pure Turf and Tree for another season of taking care of my fertilization needs. And especially a Big Thank You to Mike the consummate professional and great guy!! Have a good winter!











—

Tony P

( Rochester Hills )
Always Furthering Our Knowledge
Our team is continually researching the latest diseases and treatments to properly care for your property. All landscapes and micro-climates are unique and it takes knowledge, understanding and experience to help provide you with the best lawn, tree and shrub care possible.
Interested in furthering your knowledge and maximizing DIY lawn care? Check out our expertly crafted resources here.