Creating a green, healthy, lawn for your property is our goal.
We want to help foster a strong plant community in your lawn for optimal health. We always work with each location's needs to help you and your property reach a higher standard of green, beautiful, grass. We offer many types of lawn services, and have the expertise required to address your issues as they arise each year. Lawn fertilization will keep your lawn growing vigorously, but there are always more factors in the equation. Assessing your soil, aerating every year, and slit seeding are a few things you can do to be proactive towards your lawn health. Contact us for a quote or more information on our full lawn service.

Lawn Fertilization & Weed Control
Our lawn fertilization program includes regularly scheduled applications of granular fertilizer to provide essential nutrients to your grass. We also offer herbicide spray applications to help eliminate unwanted weeds with each visit. Our team monitors the overall health of your lawn and can alert you to any issues or answer any questions you may have. Additionally, we can help identify and develop a plan to eliminate various diseases and insect infestations that may damage your lawn.
Aeration is a helpful process for ensuring healthy soil in your lawn. It involves removing small plugs of soil from the ground, exposing the soil layers to oxygen, and allowing nutrients to cycle more effectively. Healthy soil is crucial for maintaining a resilient and healthy lawn. After aeration, there are several beneficial ways to improve soil health, such as slit seeding or adding organic material like topsoil. Aeration is especially beneficial for sodded lawns, as they can be more difficult to establish roots in, and puncturing the soil with aeration can promote greater root health.
Our Soil Bio Aeration service complements or replaces traditional mechanical aeration methods. Microorganisms are added to your soil to help reduce compaction and break down excessive thatch without the need to remove soil plugs.

If you have bare areas in your lawn that need more dense turf, slit seeding is a great option. It differs significantly from the normal seeding processes you may see on highways or by amateur landscapers. Slit seeding creates seed-to-soil contact by inserting the seeds into the ground, slightly burying them, and shaking the soil to increase the chances of survival. We also add shredded straw and a seed starter fertilizer to promote germination. Once we apply the seeds, it's up to you to keep them alive by watering them regularly, just enough to keep them moist without drowning them. It's important not to cut the grass until it reaches a height of 2-3 inches. After the first cut, let the grass mature further before additional cuts are made.
Transform your
lawn today
For more information on Pure Turf & Tree or to request a quote for our services, please fill out the contact form below.

Grubs can be a damaging pest to lawns, whether small or large. The term "grubs" describes the young larval stage of various insects that live in the soil. Grub control is a type of pesticide applied with granular fertilizer to control these pests while they are still young and in the soil. This treatment is typically applied during the second round of lawn service. If grub control is not applied, the damage will usually become apparent in the summer or fall. Many types of grubs can cause damage, but not all will completely destroy your lawn. Sometimes, the grass will rejuvenate itself, but there are cases where you may need to repair patches in your lawn to maintain a uniform appearance.
Slit seeding can be an effective way to repair your lawn. If you would like more information, please don't hesitate to contact us.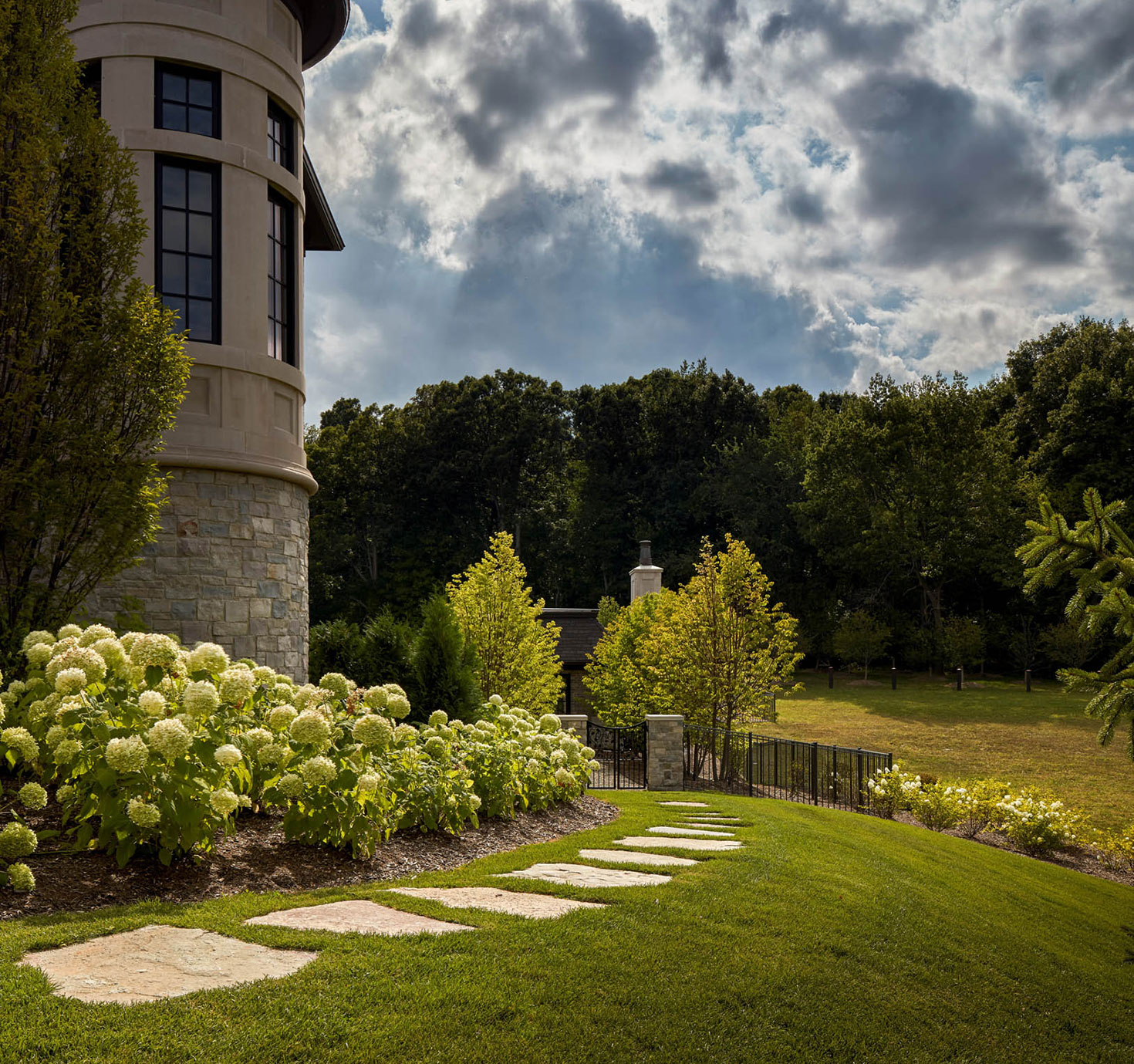 Lawns are susceptible to many types of diseases, just like any other plant or living thing. The causes of lawn diseases are often related to cultural practices used on the lawn and the environmental conditions combined with overall lawn care practices. We can help you mitigate disease infections and prevent them in the years to come by implementing smart practices and proper care. We believe that a healthy lawn can be disease-free without the use of chemicals. For recurring problems, we can apply preventative fungicides ahead of time to stop the spread of disease. Our lawn services are tailored to prevent future diseases and maintain the long-term health of your lawn.
If you are concerned about pesticide use, we offer an organic program that includes only organic fertilizer with no weed control. This option is a great choice for those who want to improve the health of their lawn and soil using all-natural methods. Our organic fertilizer will still provide excellent results for your lawn. Please contact us to learn more.
This is my first season with you guys and I'm super happy and impressed! A+++++ job, you get a gold star, all my neighbors are jealous!











—

Brian B

( Washington )
This is a very professional organization that provides a variety of great services to keep your outdoor spaces looking their best. They have excellent, prompt communication and experienced technicians that can easily explain how their services work. Highly recommend.











—

AJ K

( Bloomfield Hills )
I switched to Pure Turf starting the 2022 season because my previous lawn company was unreliable and I could not trust they were doing the work. Pure Turf has my lawn looking great. My neighbors say I have the best looking lawn in the subdivision and they switched over to Pure Turf this year. I added tree & shrub service for 2023. Extremely satisfied with the service and the people at Pure Turf.











—

KPM

( Rochester Hills )
Thank you for taking the time to speak with me during your visits and for ALL of your helpful advice this season!











—

Kathleen O

( Bloomfield Hills )
Just wanted to say how happy I am having switched to your company. Our yard has never looked better, the guy Garret that comes to fertilize is extremely friendly, incredibly knowledgeable, and has given me tons of helpful tips. We constantly get compliments from people walking by and neighbors, which many of them will be contacting your company for a quote to switch over. Thank you again, excellent job!











—

Gabe R

( Rochester Hills )
My lawn has never looked better and I'm very happy this season! Thanks for the great work and advice!











—

David L

( Orion Charter Township )
I'm so thankful for your great service! I spent a lot of money on getting my lawn and landscape redone and couldn't be happier with the results!
Your magic green touch has made a huge difference in just this first year of coverage. Many thanks. Can't begin to express my appreciation for your work helping keep my baby looking good. If you happen to be in the area, drive by to take a look for yourself. It has never looked better!











—

Bob W

( Bloomfield Hills )
You are the best lawn and tree company I've had the pleasure of using! I tell everyone I know to use you guys! Thank you for your services!











—

Bob S

( Birmingham )
Thank you Pure Turf and Tree for another season of taking care of my fertilization needs. And especially a Big Thank You to Mike the consummate professional and great guy!! Have a good winter!











—

Tony P

( Rochester Hills )
Transform your lawn today
For more information on Pure Turf & Tree or to request a quote for our services, please fill out the contact form below.