Creating a green, healthy, lawn for your property is our goal.
We want to help foster a strong plant community in your lawn for optimal health. We always work with each location's needs to help you and your property reach a higher standard of green, beautiful, grass. We offer many types of lawn services, and have the expertise required to address your issues as they arise each year. Lawn fertilization will keep your lawn growing vigorously, but there are always more factors in the equation. Assessing your soil, aerating every year, and slit seeding are a few things you can do to be proactive towards your lawn health. Contact us for a quote or more information on our full lawn service.

Lawn Fertilization & Weed Control
Our lawn service will regularly apply granular fertilizer to supply food for your grass to grow healthy. Service applications will include herbicide control of your weeds as well. We will be monitoring the overall health of your grass, and can inform you of any questions or issues you may have. There are diseases and insects that can damage any lawn that we can help identify and begin to develop a plan.
The aeration process is a very helpful way to ensure healthy soil. Aerations will pull small plugs of soil out of the ground in your lawn, exposing the soil layers to oxygen and allowing the holes to be filled up naturally will aid in cycling of the nutrients. The soil is an extremely important factor in the overall health and resilience of your lawn. Healthy soil means a healthy lawn! After an aeration, many beneficial things can be done to quickly boost your soil health. Slit seeding or adding organic material like topsoil is a great way to help your soil. Sodded lawns definitely benefit strongly from aerations. Lawns established with rolls of sod will not root easily, and an aeration can help puncture the soil to assist in greater root health.
Our Soil Bio Aeration program is formulated to complement or replace a mechanical aeration. The microorganisms in our program that are added to your soil will help reduce compaction and break down excessive thatch without tearing out soil plugs.
"Great service...awesome lawn"











—

Bradley Baerlocher
"Keep up the great work, you guys brought my yard back to life! I can't thank you and your staff enough for the excellent service!"
"After hiring Pure Turf & Tree, my yard transformed from a weedy mess into a beautiful, green, weed-free lawn! The technicians were very helpful, knowledgeable and friendly. I had them spray for mosquitoes as well and had no issues with my family and dogs getting bit."
"Positive: Professionalism, Responsiveness"

When you have bare areas in your lawn that you need to establish a healthy turf, slit seeding is a great decision to make. Slit seeding is very different from the normal seeding process you may see being done on the side of highways or by very amateur landscapers! Slit seeding will create seed to soil contact when applying the seeds to the ground. Slightly burying the seeds and shaking the soil will give the seeds a much higher chance of survival. We also apply some shredded straw and spray with a seed starter to help germination. Once we apply the seeds, it's up to you to keep them alive! Water them just enough to keep the seeds and young plants moist. Do not cut the grass until it reaches 2 to 3 inches. Cut once, then let it mature further.
Transform your
lawn today
For more information on Pure Turf & Tree or to request a quote for our services, please fill out the contact form below.

Grubs can be a damaging pest to lawns small or large. "Grubs" is a word to describe the young larva stage of many types of insects that live in the soil. Grub control is a pesticide applied with the granular fertilizer to control the pests while they are young in the soil. Usually applied on the second round of lawn service. If not applied, the damage will usually show up anytime in summer or fall. There are many types of grubs and many levels of damage. Many grubs will not completely destroy your lawn. Occasionally it will rejuvenate itself, but there are cases where you must repair patches in your lawn to keep a uniform appearance.
Slit seeding can help repair your lawn very effectively! Contact us for more information.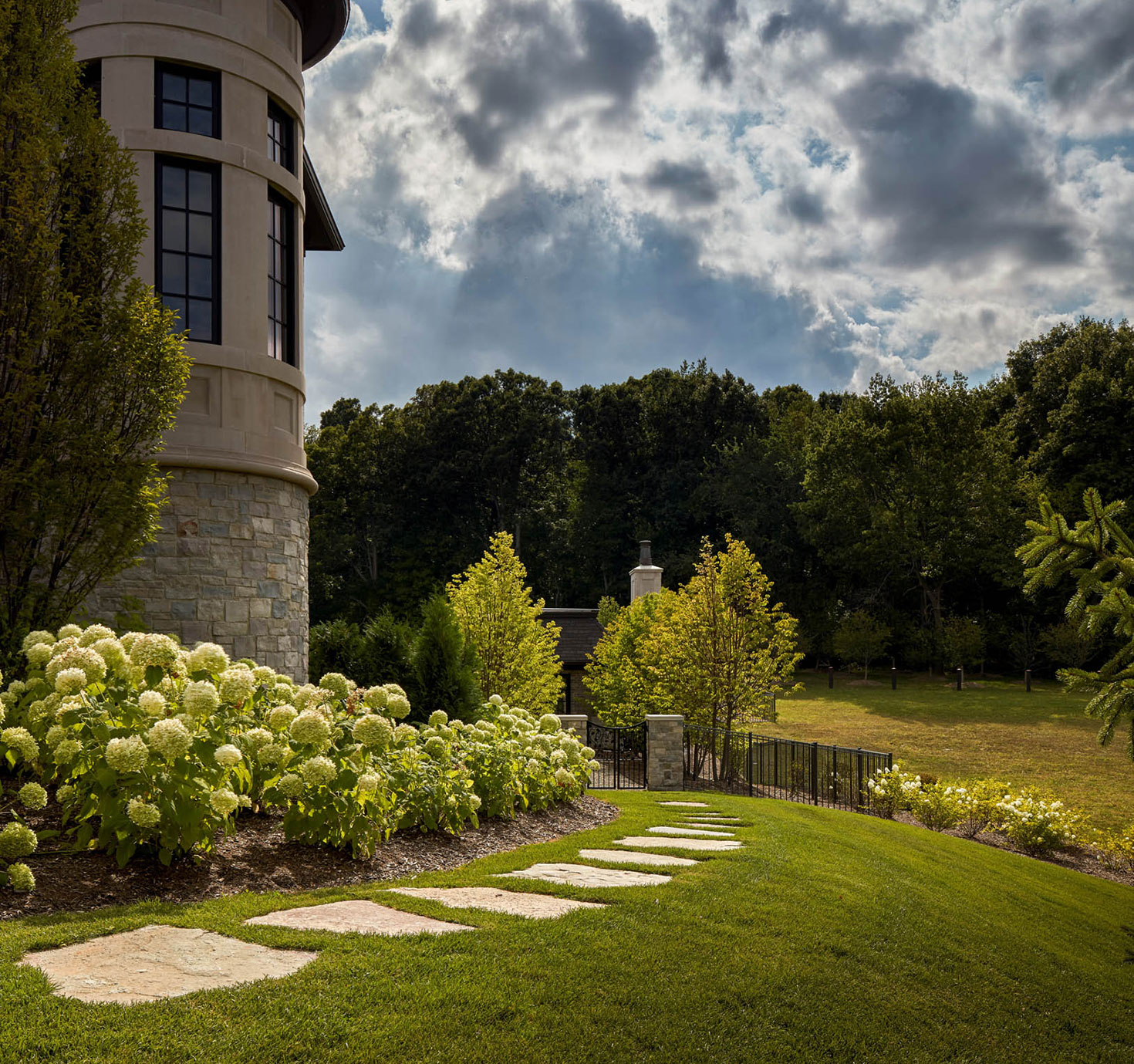 Lawns are susceptible to many types of diseases, just like any other plant or living thing. Many things can cause lawn diseases, and it can usually be related to the cultural practices used on the lawn. It is also a factor of the environmental conditions combined with the overall lawn care practices. We can help you mitigate disease infection and prevent it in the years to come. With smart practices and proper care, your lawn can be disease free without any chemicals. For recurring problems in your lawn, we can apply preventative fungicides ahead of time to stop the spread of disease. All of our lawn services are tailored to prevent future diseases, and keep the long term health of your lawn in good standing.
For those concerned about herbicide use, we can offer you our organic option. A typical organic program includes organic fertilizer with no weed control. We will fertilize the lawn with only organic matter. You can receive all the apps, and the organic, all natural fertilizer will still do wonders for your lawn. This option is still a strong choice to improve the health of your lawn and help your soil out immensely!
"Positive: Professionalism, Responsiveness"
Transform your lawn today
For more information on Pure Turf & Tree or to request a quote for our services, please fill out the contact form below.